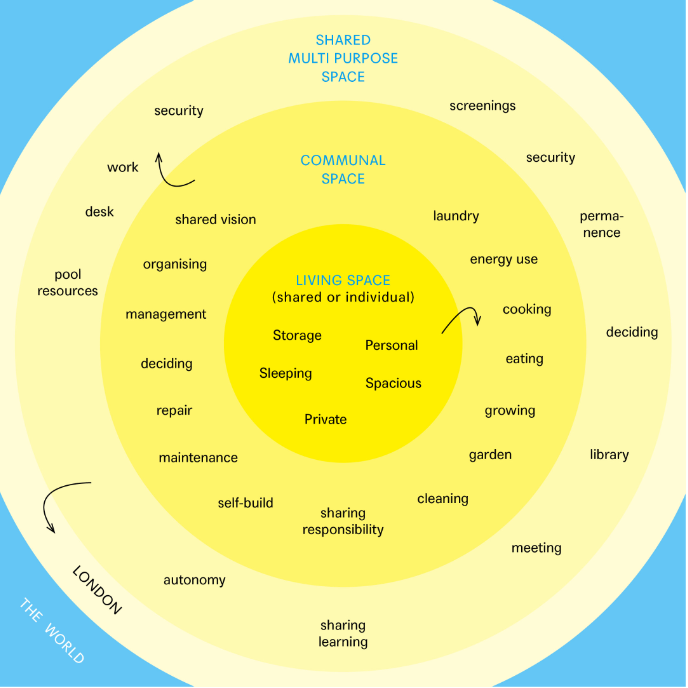 Sun Co-op
Sun Housing Co-op is working towards building a mutual home ownership society (MHOS) in London. The development will include shared communal spaces and multipurpose work space, as well as private living spaces, and will be collectively owned, controlled and governed by tenant-members. It will aim to provide affordable housing for 10-12 people in London, therefore offering a much-needed intermediate housing product in an increasingly unaffordable city.  
The group was formed in 2017, out of a shared interest in developing a fair and viable alternative housing model in the capital. Its current membership are all residents of South-East London, working in education, design, and technology, predominantly as part-time and/or freelance self-employed workers. Sun believes a better quality of housing, with greater autonomy over how we live, can be achieved by moving towards collective ownership.
In order to realise their vision, Sun Co-op has been working with CASH since 2020. Thus far CASH has aided Sun with site-search, created a capacity study on a potential site, funded finance and governance training, and provided other valuable advice and support.